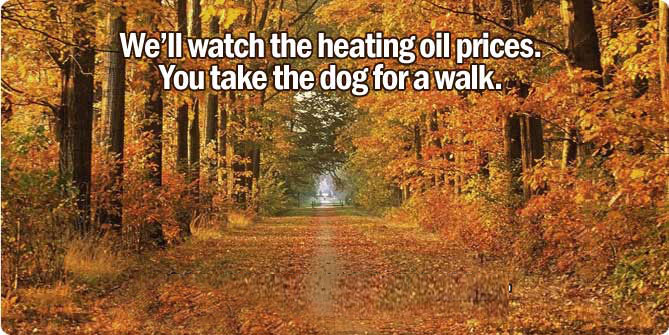 Fuel Tool is the UK's number one truly independent home heating oil price comparison website.

Fuel Tool delivers the lowest heating oil prices and the best customer service. We're your one stop independent price comparison site for domestic heating oil.

We are entirely independent and not owned by or affiliated to any heating oil supplier or company. We simply provide an online arena for you, the customer to compare heating oil prices in your area. It's a very simple concept, our suppliers give us their most competitive prices which we pass on to you. Our online ordering system is simple to use and does the job in just a few short steps. It couldn't be easier. Subscribe to our daily price updates and we'll take the work out of finding the best price for heating oil. We don't ask you to jump through hoops to get the best price. We don't even need your email address to search. Our prices are here for all to see, now that's transparency!
At Fuel Tool you can:
Search for local heating oil supplier prices and order securely and directly from Fuel Tool. All orders are processed here - no forwarding elsewhere to complete your transaction.
Subscribe to our Daily Price Updates to help you track Fuel Tool's current lowest heating oil prices, enabling you to order when the prices are at their lowest.
Keep up to date with heating oil news, Fuel Tool news and follow Fuel Tool on Twitter as we tweet the most current industry articles on the UK heating oil market.
Set up a heating oil bulk buying group and benefit even further from the lowest possible heating oil costs.
Login and track your previous orders and prices to assist you in comparing prices in the future.
Get Started Now
Enter your postcode and the litres of oil you require into the Fuel Tool Instant Quote Box in the upper right corner, and find the cheapest prices for heating oil for your postcode.



Brent Crude Oil Prices Graph

- Prices are in U.S. dollars per barrel. Select either 3 month history, 6 month history or 12 month history from the dropdown box.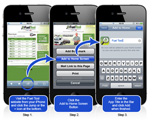 Got an iPad, iPhone or an iPod Touch?


Get the Fuel Tool App and never be left out in the cold! Add Fuel Tool to your home screen as an iPhone app and you'll always have the lowest heating oil prices at your fingertips. In just 3 clicks, you can add the Fuel Tool app and it will appear on your home screen in only a few seconds! click here.

Tell a Friend About Fuel Tool
If you like what Fuel Tool stands for and would like to tell a friend, just click the email link below and we'll send them a hyperlink to our website so they too can benefit from some of the cheapest heating oil prices you can find on the Internet. In fact, if you can gather up enough friends in your area, you might even qualify for a group order where you receive an even lower price for your order. Click here to read more about Oil Buying Groups.




| | |
| --- | --- |
| | Fuel Tool News Updates |
Winter is on the way!
Experts are predicting 2014 to be the coldest for a century. By the middle of November Arctic gales are set to wreak havoc at airports and on the country's transport systems. Oil prices are low and holding at the moment. However, as demand outstrips supply oil prices will rise. Fuel Tool wants to keep you toasty warm this winter for less. Fill your tank now and sit back and relax as winter takes hold.
Autumnal Equinox
In layman's terms, today is officially the first day of autumn, (
the autumnal equinox
). It is the time of year when the leaves start to change colour and our thoughts turn to keeping warm. Prices at Fuel Tool are as low as they have been all summer and are holding nicely. So, why not beat the rush and order today? Stay warm.. for less.
Why our customers matter the most
Great customer service.. just common sense, right? Well, not always I'm afraid. Here at Fuel Tool we know that nothing matters more than the customer experience, which is why we pride ourselves on the high level of customer service we offer. No problem is too big or too small, no request too silly. We are here to help and support you, the customer through the entire process of placing an order to delivery. Why do our loyal customers come back to us time and time again? Well, that's because we don't just deliver great prices on heating oil, we also deliver a customer experience which works for you. The relationship with our customers doesn't end when an order is placed.. it's only just begun!
Click to view more news at the Fuel Tool Heating Oil News Page.